Happy New Year everyone!
Nothing much I just wanted to share:
* I ended up in alexa for various reasons and figured hey might as well check my rank and guess what I found – dropped from ranking around 4M to 8M in the world in the past 3 months. Don't get me wrong, I am not in the business of making my blog popular but a drop of 4M, something must be up. Could there be a surge of new sites (that many new sites? that many new businesses? in the past 3 months). Or maybe the holiday season and people just hit some existing sites they hit only seasonally. Not really into solving this mystery but interesting nevertheless.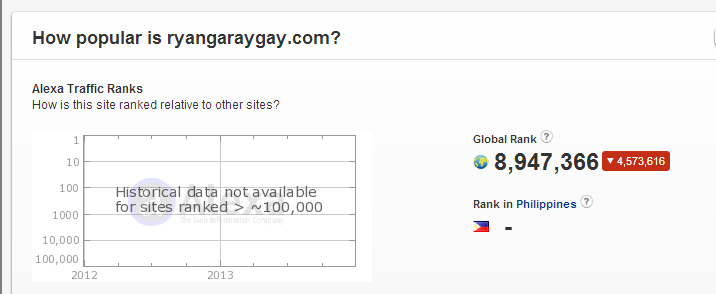 I guess I am not a popular kid anymore 🙂
And can I just say wow, there are lot of sites out there…